Complete Color Change Wrap with Custom Designed Transom Wrap
The 36' Luhrs is not your average Express Fishing boat, especially when it came to wrapping one. Never one to back down from a challenge, the Carolina style hull definitely brought one to the table. This one in particular was in wonderful shape, but was in need of a updated look with a custom twist.
Our client picked out a very classy Taxi Beige, and included a blue boot stripe. Instead of carrying the base color and boot stripe all the way around the transom, they requested a custom print mahogany wood, with the name of the vessel stylized in a bone like font, to play tribute to his chiropractic profession. With experience in creating a true to wood print that could be mistaken for real wood, and plenty more in wrapping boats, we went to work.
This beautiful Luhrs came alive once the base wrap color was installed with the boot stripe, and we completed the transformation with the custom printed transom wrap. Everything came together better than we could of expected and it looked phenomenal as we watched them run it back to the South Florida Intercostal, onto new adventures.
What they say
Chuck and the folks at CRD wrapped my Maserati. Their work and attention to detail is impeccable. If you are in the market for an auto or boat wrap, CRD is your answer. #CustomerForLife
Chuck does a great job and is extremely meticulous. His passion for his trade shows in the product he produces. I had him add lettering to my company trailer and his suggestions in size and scale produced great results.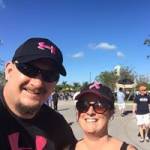 Another AMAZING wrap job for Christmas – Olivia's custom wrapped long board. Thanks Charles Reis….YOU ROCK!!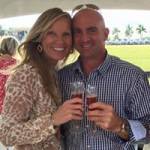 I have had so many compliments on the custom fins logo you made for Zack. I'll have to post some pictures as soon as I take them. Thank you so much.market for a new decal I would highly recommend these folks! You won't be disappointed.