Color Change Hull Wrap with Custom Stripes
This SeaRay came to us in desperate need of a new look that would accentuate the natural body lines of the vessel. This particular individual had a very specific idea in mind, but wasn't sure how to achieve his desired look without the high cost of paint, when he was referred to CRD Wraps.
After some going over the details, a final design was approved, and we went to work to bring his vision to life. This project required quite a bit of extra prep prior to laying the vinyl. Every wrap installation begins with a complete inspection, followed by removing any necessary hardware, and then each area being wrapped is thoroughly cleaned.
We got creative with blue masking tape to start laying out a template for the custom stripes that would be running along the chime, above the rub rail, and over the radar arch. With the template in place, we laid 3M Knifeless Tape, a product designed to eliminate any direct cutting on the vehicle, to cut the custom stripes. After the vinyl is laid over, the lines are pulled and the extra material is removed, you're left with a custom wrap and stripes that flow with the organic curves of this 30' SeaRay.
What they say
Chuck and the folks at CRD wrapped my Maserati. Their work and attention to detail is impeccable. If you are in the market for an auto or boat wrap, CRD is your answer. #CustomerForLife
Chuck does a great job and is extremely meticulous. His passion for his trade shows in the product he produces. I had him add lettering to my company trailer and his suggestions in size and scale produced great results.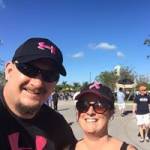 Another AMAZING wrap job for Christmas – Olivia's custom wrapped long board. Thanks Charles Reis….YOU ROCK!!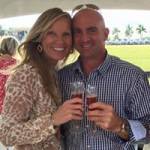 I have had so many compliments on the custom fins logo you made for Zack. I'll have to post some pictures as soon as I take them. Thank you so much.market for a new decal I would highly recommend these folks! You won't be disappointed.