Boat Wrap for Froggies OutIsland Adventures
From West Palm Beach to the Bahamas, we are taking are our custom designs and wraps on the ride of a lifetime. Our friends at Froggies contacted us about wrapping their 35' Marlin with a custom design that would represent the adventures and amazing experiences you can have when joining them on their daily charters and trips throughout The Abacos' most iconic diving and snorkeling sites.
They wanted to includes the beautiful scenery of the islands, and the iconic places that people dream of seeing in person. Out of the plethora of incredible images, we used both port and starboard sides to showcase different places and experiences that you can have when adventuring with Froggies. Laying out all the pieces in Photoshop and designing a way to seamlessly blend each images into the next, to create the storyboard effect that takes you on a journey, was nothing short of challenging. Each piece had to be perfectly placed to fit the hull and be clearly visible between the rub rail and the water line, all while the boat in question was 196 miles away in Marsh Harbor.
With an approved design, and the measurements checked, re-checked, and then checked a few more times, it was time to print, laminate and schedule installation. The high resolution of each piece in this design, printed on our our Roland VS540i onto top of the line Avery Dennison material, brought this creation to life, on and off the water.
Call us today and Create your own Adventure with CRD Wraps.
What they say
Chuck and the folks at CRD wrapped my Maserati. Their work and attention to detail is impeccable. If you are in the market for an auto or boat wrap, CRD is your answer. #CustomerForLife
Chuck does a great job and is extremely meticulous. His passion for his trade shows in the product he produces. I had him add lettering to my company trailer and his suggestions in size and scale produced great results.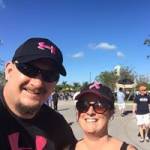 Another AMAZING wrap job for Christmas – Olivia's custom wrapped long board. Thanks Charles Reis….YOU ROCK!!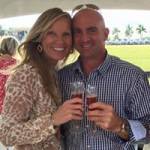 I have had so many compliments on the custom fins logo you made for Zack. I'll have to post some pictures as soon as I take them. Thank you so much.market for a new decal I would highly recommend these folks! You won't be disappointed.