3/4 Commercial Vehicle Wrap
Custom design, superior quality prints, and professional installation, are the key components of what makes CRD Wraps the only shop you need. Commercial vehicle wraps are by far the best bang for your buck in the marketing and advertising world, they are continually promoting your brand or business 365 days a year, wherever it travels.
CRD Wraps takes special pride in designing each wrap to meet our clients specific needs, and to create a one of a kind wrap that will stand out from the crowd. Our goal is to always exceed your expectations, and provide you with a quality wrap that will capture your audience and clearly convey your message. All of our custom designs are printed at high resolution and UV Laminated with an optically clear laminate to ensure you get top quality, long lasting graphics.
Like our friends at Restore and More, don't miss out on your chance to bring your brand to life with a custom designed commercial wrap from CRD Wraps.
What they say
Chuck and the folks at CRD wrapped my Maserati. Their work and attention to detail is impeccable. If you are in the market for an auto or boat wrap, CRD is your answer. #CustomerForLife
Chuck does a great job and is extremely meticulous. His passion for his trade shows in the product he produces. I had him add lettering to my company trailer and his suggestions in size and scale produced great results.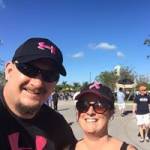 Another AMAZING wrap job for Christmas – Olivia's custom wrapped long board. Thanks Charles Reis….YOU ROCK!!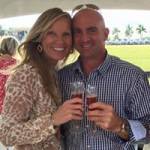 I have had so many compliments on the custom fins logo you made for Zack. I'll have to post some pictures as soon as I take them. Thank you so much.market for a new decal I would highly recommend these folks! You won't be disappointed.