When our clients brought their Toyota Solara into our shop, they loved the vehicle, but couldn't stand the current pearl white paint. They wanted to go deep with a color change wrap that also included the door jams, in a color that would match the current gray leather interior. It was unanimously decided that the 3M Gloss Anthracite, a medium metallic gray, really complimented the interior and provided the new look they had in mind.
Since this vehicle was white to begin with, extra attention was needed during prep and installation to make sure we achieved the paint like finish we are always striving for. We always begin with a thorough inspection of the vehicle to identify and trouble shoot difficult areas, as well as an assessment of the current surface quality. Then we remove headlights, door handles, and anything else needed, to go as deep as possible. Each section goes through an intense cleaning procedure to ensure there are no contaminates left on the surface before installation can begin. Each body panel is wrapped individually to achieve a seamless installation.
With hundreds of colors to choose from, and a plethora of different finishes you can't get with a paint job, it's no surprise that color change wraps are become more and more prevalent on the roads. They offer you the chance to retain the resale value of your car, add a layer of paint protection, and get the one of a kind look you've always wanted.
What they say
Chuck and the folks at CRD wrapped my Maserati. Their work and attention to detail is impeccable. If you are in the market for an auto or boat wrap, CRD is your answer. #CustomerForLife
Chuck does a great job and is extremely meticulous. His passion for his trade shows in the product he produces. I had him add lettering to my company trailer and his suggestions in size and scale produced great results.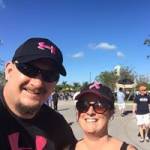 Another AMAZING wrap job for Christmas – Olivia's custom wrapped long board. Thanks Charles Reis….YOU ROCK!!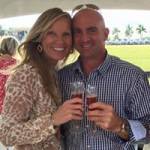 I have had so many compliments on the custom fins logo you made for Zack. I'll have to post some pictures as soon as I take them. Thank you so much.market for a new decal I would highly recommend these folks! You won't be disappointed.