When Palm Beach HotRods called upon CRD Wraps to design an original wrap, that was to adorn their 32' ProMod Race Trailer, we couldn't wait to get started. They wanted something that would turn heads when rolling into any motorsport arena.
We began by gathering the important elements that would make up the custom design, the first of which was the amazing photo from Chuck Kip Foster; owner-operator at Killer Instinct Photos. Next, we integrated a series of vector based graphics and abstract racecar themed photography with the PBHR Logo and their sponsors. The finished design was a culmination of approximately 10 different images, seamlessly blended, to create an unforgettable custom wrap.
CRD Wraps is proud to continuously provide our clients with the highest quality prints possible, and up-scaling photography for large format prints is a merge of science and art. We have pioneered a series of steps in order to ensure our prints are always top of the line.
Turn your vehicles into mobile billboards with CRD Wraps. Our experience ranges from custom to commercial, land to sea and residential to commercial business installations. Give us a call today and our experienced staff can turn your vision into reality.
What they say
Chuck and the folks at CRD wrapped my Maserati. Their work and attention to detail is impeccable. If you are in the market for an auto or boat wrap, CRD is your answer. #CustomerForLife
Chuck does a great job and is extremely meticulous. His passion for his trade shows in the product he produces. I had him add lettering to my company trailer and his suggestions in size and scale produced great results.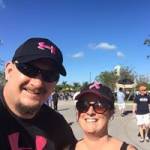 Another AMAZING wrap job for Christmas – Olivia's custom wrapped long board. Thanks Charles Reis….YOU ROCK!!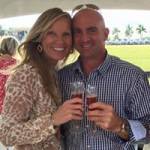 I have had so many compliments on the custom fins logo you made for Zack. I'll have to post some pictures as soon as I take them. Thank you so much.market for a new decal I would highly recommend these folks! You won't be disappointed.