23' Flats Boat – Phlats Inshore Fishing Sponsorship Wrap
The Phlats Inshore Fishing 23′ flats boats received the royal treatment at CRD Wraps. First stage was a complete color change with 3M Gloss Metallic Charcoal. We wrapped from bow to stern, rub rail to just above the chime, and brought the material around to the transom to complete the look by wrapping to the motor mount.
Second stage was printing, laminating and die-cutting the Diawa and Heybo sponsorship decals that were installed over the base color wrap. We topped it off by bringing the color of the base wrap into the boat and wrapping base of the center console.
What they say
Chuck and the folks at CRD wrapped my Maserati. Their work and attention to detail is impeccable. If you are in the market for an auto or boat wrap, CRD is your answer. #CustomerForLife
Chuck does a great job and is extremely meticulous. His passion for his trade shows in the product he produces. I had him add lettering to my company trailer and his suggestions in size and scale produced great results.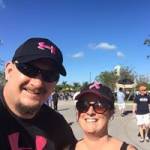 Another AMAZING wrap job for Christmas – Olivia's custom wrapped long board. Thanks Charles Reis….YOU ROCK!!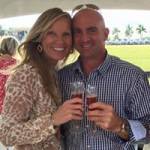 I have had so many compliments on the custom fins logo you made for Zack. I'll have to post some pictures as soon as I take them. Thank you so much.market for a new decal I would highly recommend these folks! You won't be disappointed.