SoFlo Snoballs Food Truck Makeover
With full in-house Graphic Design, Printing and Professional Installation Services, we can provide each client a unique experience tailored to their individual truck wrap project. For this food truck the clients were looking for a way to bring their New Orleans themed storefront on the road with them. They provided us with their logo and some specific design elements they would like to be featured in the design, and let our graphic design wizard go to work.
The initial design was presented to the client and with great reviews and with a couple minor tweaks, the final rendering was approved and moved onto print production. All our custom prints are printed on high quality cast vinyl, then laminated with an optically clear UV Laminate to ensure long term performance.
The final result looked amazing and brought the party from New Orleans to the streets of South Florida!
What they say
Chuck and the folks at CRD wrapped my Maserati. Their work and attention to detail is impeccable. If you are in the market for an auto or boat wrap, CRD is your answer. #CustomerForLife
Chuck does a great job and is extremely meticulous. His passion for his trade shows in the product he produces. I had him add lettering to my company trailer and his suggestions in size and scale produced great results.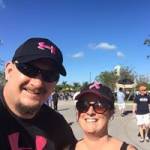 Another AMAZING wrap job for Christmas – Olivia's custom wrapped long board. Thanks Charles Reis….YOU ROCK!!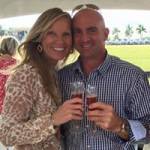 I have had so many compliments on the custom fins logo you made for Zack. I'll have to post some pictures as soon as I take them. Thank you so much.market for a new decal I would highly recommend these folks! You won't be disappointed.