Pirate Life – Custom Design and Full Commercial Wrap
We always have fun creating custom wraps for our clients, and this one truly became an instant favorite. Our friend Blackbeard came to us with his Nissan NV 200, and the idea of turning it into a Pirate Ship to promote his Entertainment business, Pirate Life. He had a logo, and a few elements he wanted incorporated into the design, but otherwise asked us to take the helm and go wild with it. Challenge accepted!
It all began with the initial consultation to iron out the specific text and graphic elements, then we moved swiftly into research and design development. The pirating life was dark and grisly, and the wrap needed to convey that, but also relay a clear message to the viewer. The final design incorporated approximately 44 separate image layers to give the design the depth of texture, realism and detail we wanted to achieve.
To give the wrap that extra edge, it was decided to laminate the custom print with Avery Dennison Matte Laminate. Gloss just seemed much to clean for a pirate, and the matte texture really solidified the effect and brought all the elements to life. Nothing was more fun than when we were able to start installing our creation, turning an otherwise very regular van, into a very realistic pirate ship, firing cannons and all! If you've ever had a crazy idea, that you didn't know could become a reality, contact us, we are in the business of custom creations.
What they say
Chuck and the folks at CRD wrapped my Maserati. Their work and attention to detail is impeccable. If you are in the market for an auto or boat wrap, CRD is your answer. #CustomerForLife
Chuck does a great job and is extremely meticulous. His passion for his trade shows in the product he produces. I had him add lettering to my company trailer and his suggestions in size and scale produced great results.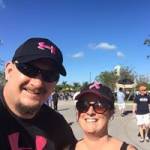 Another AMAZING wrap job for Christmas – Olivia's custom wrapped long board. Thanks Charles Reis….YOU ROCK!!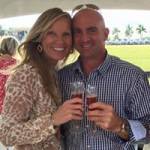 I have had so many compliments on the custom fins logo you made for Zack. I'll have to post some pictures as soon as I take them. Thank you so much.market for a new decal I would highly recommend these folks! You won't be disappointed.