506 Carver Wrap in Avery Dennison Gloss Gray
A monstrous undertaking, this 50' Motor Yacht got the royal treatment while dry docked at the Seminole Marina. Both port and starboard side of the massive hull received a complete color change in Gloss Gray and was accompanied with a custom white Boot Stripe. A large area above the rub rail, from bow to stern, was wrapped also, which accentuated the smooth style lines this boat was born with. A third color change section was wrapped, this one located around the bridge, that further distinguished the different areas of the boat.
It's all in the details when your immersed in such a large project, and we had the opportunity to give the dock box a matching wrap that allowed it to blend into the fully wrapped transom. With all the exterior areas wrapped, we moved to the interior where we used Perforated Window Vinyl to block some heat from the sun on the bridge.
No boat is complete without a name and hailing port, and we custom designed, printed and installed the name "SOLID" to represent the clients wishes. All the custom touches turned this Carver into a completely unique vessel, ready for many new adventures.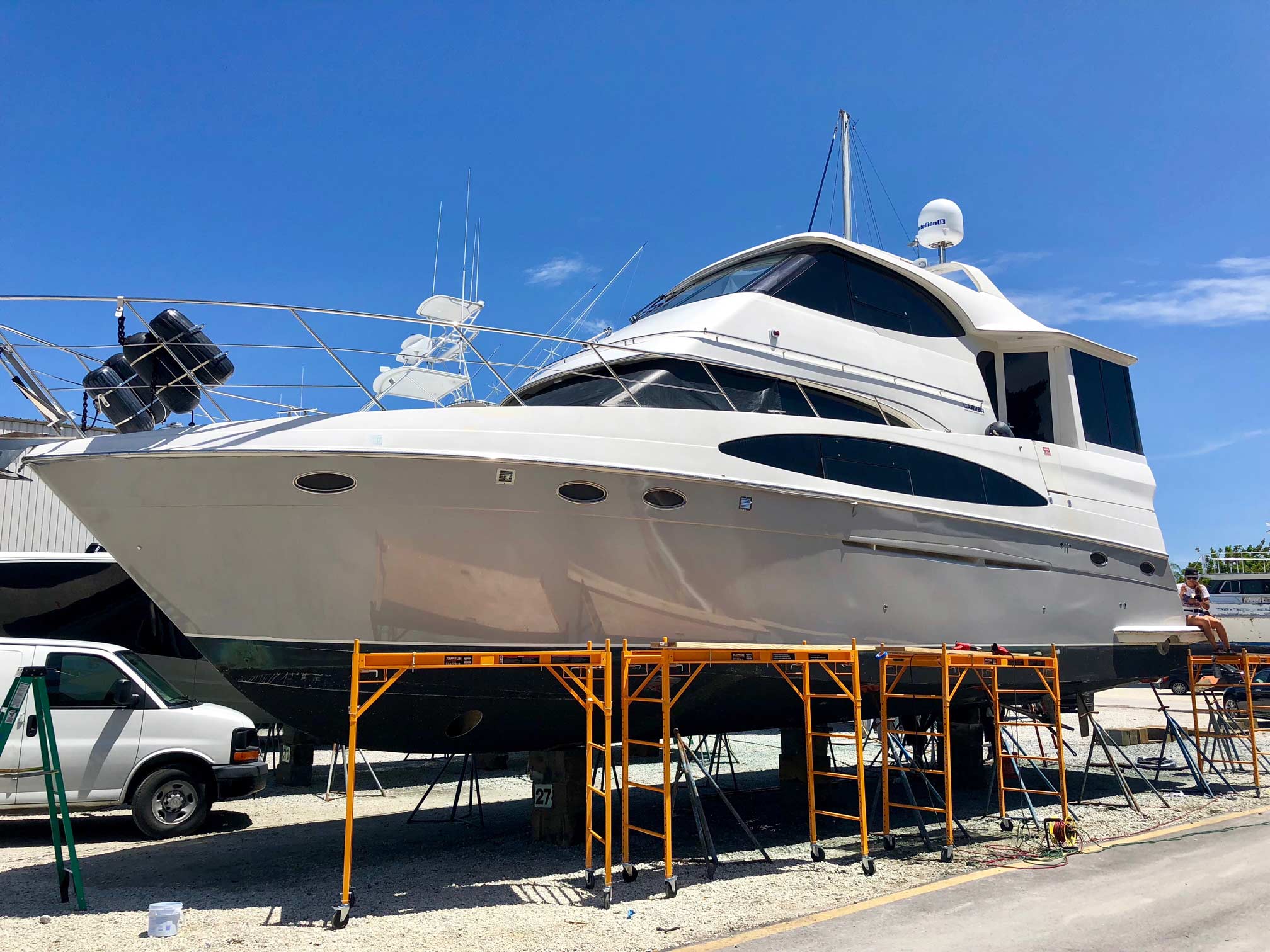 What they say