Commercial Interior Wall Wrap
We started working with interior designers, Designs By Bentley, about a year ago, when plans for the new spa were underway. The interior of the spa would reflect tranquil luxury, and they were looking to add striking imagery that would transport their customers to exotic locations.
This print covers a wall area that is 19' wide by 11'6" tall, and is the first of three wall wraps being installed at their Boca Raton location. Printed in house with our Roland VersaCamm 540i on Avery Dennison Pure Canvas material.
What they say
Chuck and the folks at CRD wrapped my Maserati. Their work and attention to detail is impeccable. If you are in the market for an auto or boat wrap, CRD is your answer. #CustomerForLife
Chuck does a great job and is extremely meticulous. His passion for his trade shows in the product he produces. I had him add lettering to my company trailer and his suggestions in size and scale produced great results.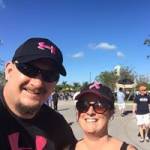 Another AMAZING wrap job for Christmas – Olivia's custom wrapped long board. Thanks Charles Reis….YOU ROCK!!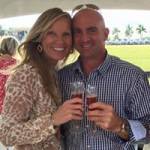 I have had so many compliments on the custom fins logo you made for Zack. I'll have to post some pictures as soon as I take them. Thank you so much.market for a new decal I would highly recommend these folks! You won't be disappointed.