Company Re-Branding and Commercial Fleet Wrap
With changes in the competitive landscape our client saw an opportunity to refresh their brand and reach more potential customers with targeted marketing and asked our team of graphic designers to help them refresh their logo and rebrand the company with a fleet of commercial vehicle wraps.
Once our client was happy with their new logo, the design work moved right into the first instalment to our clients fleet wrap. The wrap was designed to be easily modified to fit several different types of vehicles and include specific imagery for each that would target potential clients in different areas of South Florida.
What they say
Chuck and the folks at CRD wrapped my Maserati. Their work and attention to detail is impeccable. If you are in the market for an auto or boat wrap, CRD is your answer. #CustomerForLife
Chuck does a great job and is extremely meticulous. His passion for his trade shows in the product he produces. I had him add lettering to my company trailer and his suggestions in size and scale produced great results.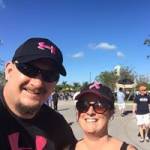 Another AMAZING wrap job for Christmas – Olivia's custom wrapped long board. Thanks Charles Reis….YOU ROCK!!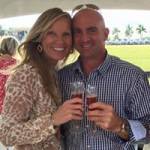 I have had so many compliments on the custom fins logo you made for Zack. I'll have to post some pictures as soon as I take them. Thank you so much.market for a new decal I would highly recommend these folks! You won't be disappointed.