City of Belle Glade – Passenger Van Wrap
Customized Commercial Vehicle Wraps are making a big statement out on the roads today, and are arguably the best way to promote a brand or gain exposure for your business. CRD wraps can design, print, and install everything from full vehicle wraps, to spot graphics, and everything in between.
The City of Belle Glade was looking to attract a little more attention to their Parks and Recreation Department passenger van. They needed something that would highlight the many available recreational activities in a vibrant and eye catching design. The final design, print and installation really brought the van to life.
We didn't want to loose the real estate of the design because of the many windows, and a 60/40 Perforated vinyl was printed, laminated and installed seamlessly.
This is a great example of a 3/4 vehicle wrap, and is a wonderful way to capitalize on your advertising dollar. Properly designed vehicle wraps will attract the eyes of potential customers whether or not it's moving along the highway, or parked at your business location.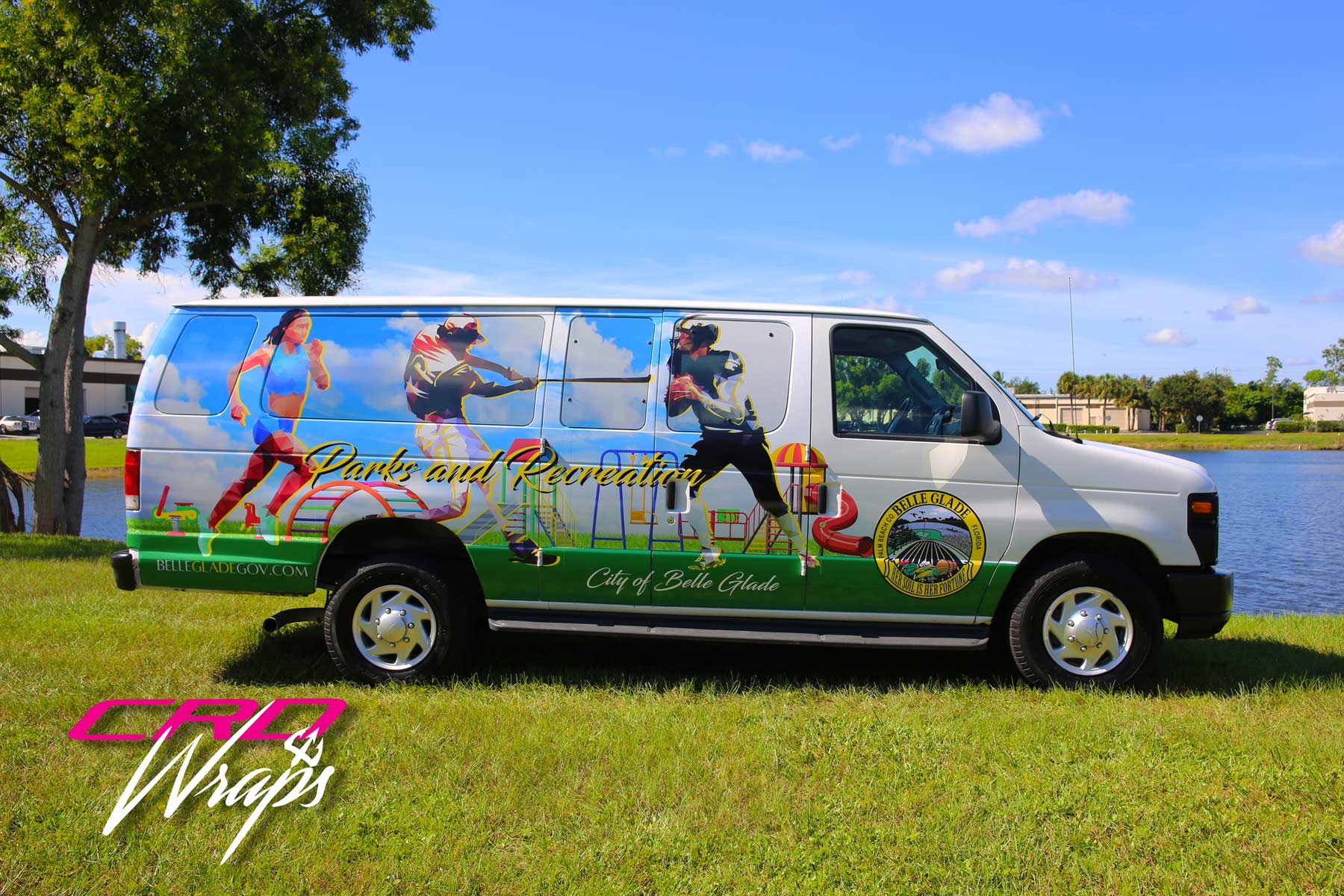 What they say