Custom Designed 360 Degree Wall Wrap
They say that having a great location is key to getting your business off the ground, but what if you could bring the location to you? Spa Z, located in Boca, asked us about turning a VIP Pedicure room into a tropical beach getaway with a custom designed wall wrap.
The challenge was accepted, and we sat down to begin the design process with the goal of giving the customers the sensation of being whisked away to their very own private island.
Sourcing the right images that could be seamlessly blended together in Photoshop was a mighty task, and in the end, 5 different pictures were used to composite the 360 degree scene. Those images were masked and blended into a single continuous thought, to create a whole that became greater than the sum of it's parts.
Technically speaking, this panoramic landscape needed to be engineered to cover almost 60 linear feet of bare walls, approximately 522 square feet of printed material.
Our in house printer, a 54" Roland VS-540i, prints with Eco-Solvent inks onto a plethora of different types of vinyl. We printed this particular project onto 15 separate panels of Avery Dennison 2600 Series, Smooth Wall Wrap film. Each panel was prepped and installed with a barely perceptible 1" overlay for pixel to pixel registration.
What they say
Chuck and the folks at CRD wrapped my Maserati. Their work and attention to detail is impeccable. If you are in the market for an auto or boat wrap, CRD is your answer. #CustomerForLife
Chuck does a great job and is extremely meticulous. His passion for his trade shows in the product he produces. I had him add lettering to my company trailer and his suggestions in size and scale produced great results.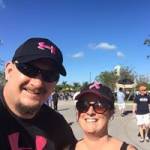 Another AMAZING wrap job for Christmas – Olivia's custom wrapped long board. Thanks Charles Reis….YOU ROCK!!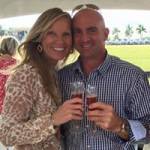 I have had so many compliments on the custom fins logo you made for Zack. I'll have to post some pictures as soon as I take them. Thank you so much.market for a new decal I would highly recommend these folks! You won't be disappointed.