The County Line Restaurant – Commercial Van Wrap
The County Line restaurant wanted to go big and really showcase their homestyle Italian food and family atmosphere. Along with the initial design consultation, and a trip to their restaurant to experience the food and vibes first hand, the owners provided us with professionally photographed, high resolution images of their signature dishes. Our own personal creative genius went to work to make this van look as delicious as their food is in real life, and give it the Italian flair it deserved.
All our custom commercial wraps are printed on top quality cast vinyl, and UV coated with an optically clear over-laminate to keep your investment looking good. We are addicted to making sure our prints look better than you expected, and take the necessary steps to ensure your happy with the final outcome.
Maximize your advertising space with a full commercial wrap, custom designed to fit your business, printed at the highest quality and installed by professionals.
What they say
Chuck and the folks at CRD wrapped my Maserati. Their work and attention to detail is impeccable. If you are in the market for an auto or boat wrap, CRD is your answer. #CustomerForLife
Chuck does a great job and is extremely meticulous. His passion for his trade shows in the product he produces. I had him add lettering to my company trailer and his suggestions in size and scale produced great results.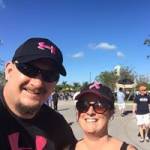 Another AMAZING wrap job for Christmas – Olivia's custom wrapped long board. Thanks Charles Reis….YOU ROCK!!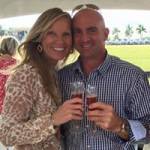 I have had so many compliments on the custom fins logo you made for Zack. I'll have to post some pictures as soon as I take them. Thank you so much.market for a new decal I would highly recommend these folks! You won't be disappointed.