47' Riviera Sport Yacht – Color Change
This 4700 Riviera Sport Yacht received nothing less than our best, from the thorough cleaning and removal of any debris, to the Isopropyl Alcohol wash to remove remaining surface residue. To achieve a paint like finish, we use 3M-Knifeless Tape to contour the chime/waterline of the boat. A final Tack Cloth wipe down and we could begin the vinyl application stage.
The Avery Dennison, Matte Metallic Frosty Blue material we used was 60" wide, and comes in various lengths, up to 150' long. In order accommodate the natural shape and curvature of the hull, port and starboard sides of the 47' yacht required approximately 60' of vinyl to achieve a complete color change. Each side is installed separately, and wraps around the bow, creating a double layer seal. Once all the finishing touches are complete, an optically clear edge seal tape is applied along the finished edge of the wrap.
With a wide range of benefits, boat wraps are becoming increasingly popular among the boating community. Not only an ECO Friendly alternative to painting, a boat wrap can be approximately 70% less expensive as well. If your thinking of branding your business with a custom print, or looking to get that unique color, a boat wrap will add a layer of protection to your gel coat, and with proper care and maintenance can last 7 years.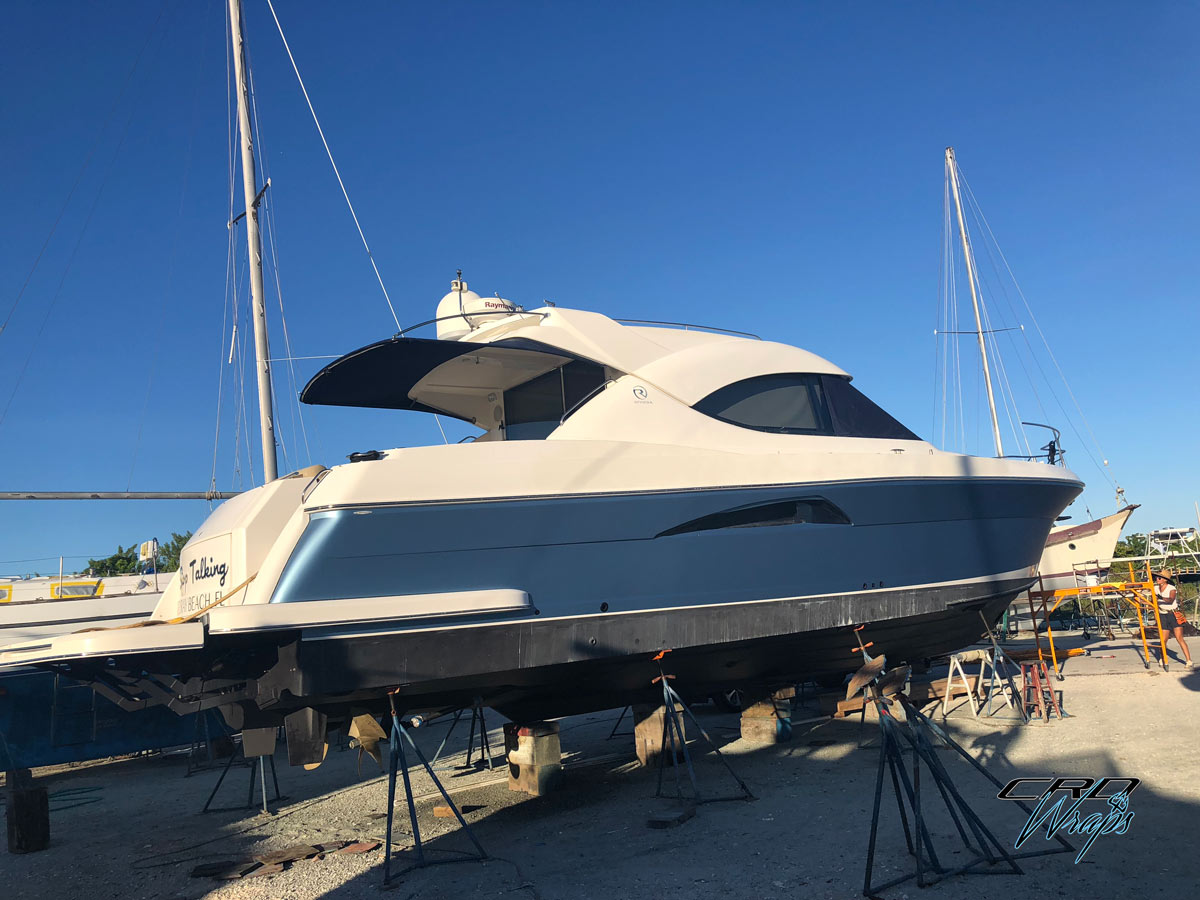 What they say
Chuck and the folks at CRD wrapped my Maserati. Their work and attention to detail is impeccable. If you are in the market for an auto or boat wrap, CRD is your answer. #CustomerForLife
Chuck does a great job and is extremely meticulous. His passion for his trade shows in the product he produces. I had him add lettering to my company trailer and his suggestions in size and scale produced great results.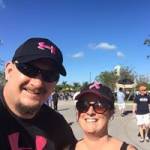 Another AMAZING wrap job for Christmas – Olivia's custom wrapped long board. Thanks Charles Reis….YOU ROCK!!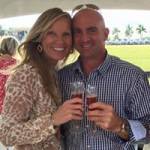 I have had so many compliments on the custom fins logo you made for Zack. I'll have to post some pictures as soon as I take them. Thank you so much.market for a new decal I would highly recommend these folks! You won't be disappointed.